The international security architecture is undergoing tremendous transformations. The relative decline of the US influence, rising China, more confident Russia, turmoil in the Middle East, rift in transatlantic relations and growing populism are the key patterns of current international relations. These developments are influencing virtually all regions of the world. Changes are not circumventing South Caucasus too. The region witnessed Armenian "Velvet revolution" in 2018, the protests and change of government in Georgia in June – September 2019 and, most recently, significant political transformations in Azerbaijan resulting in resignation of many key representatives of old ruling elites, including Prime Minister and Chief of the Presidential Administration. Meanwhile, the 2020, most probably, will be no less tumultuous. Crucial Parliamentary elections in Georgia, continuing political transformations in Azerbaijan with elections of the Parliament and the process of power consolidation in Armenia together with Presidential and Parliamentary elections in Nagorno Karabakh Republic are key events able to shape the future of the region.
Armenia
The key issue to be watched in Armenia is the process of the consolidation of power by the new ruling elite who came to power in 2018. The two things are crucial in this regard – the fight over the change of the Constitutional court's leadership and the Presidential and Parliamentary elections in Nagorno Karabakh. The trial of the second President of Armenia also has a potential to influence the domestic political situation.
Most probably the new government will succeed in its efforts to force the resignation of the Constitutional court chairman, though the arrangements to reach that goal may be different. The key figures in Nagorno Karabakh Presidential race are former Prime Minister Arayik Harutyunyan and current foreign minister Masis Mayilyan. Both will seek to secure the support of Armenian Prime Minister Pashinyan. Most probably, Pashinyan will not publicly endorse any of them emphasizing the significance to have free and fair elections. However, given the fact that Mr. Harutyunyan had close relationship with former Armenian political elites we may assume that Pashinyan's tacit support will be behind Mr. Mayilyan. However, this does not guarantee an easy victory for him as Mr. Harutyunyan has significant financial and administrative resources.
The trial of the former Armenian President has both domestic and foreign policy implications. Definitely, Kremlin is interested to see him free at least during the trial process. Meanwhile, given the complicated court procedures, trial can well go beyond 2020. However, this criminal investigation is the most significant example for Pashinyan to prove his relentless fight against former elites, which plays key role to keep the public support. Thus, most probably, second President will continue to be under arrest while court proceedings will continue in slow pace.
The new government will continue its efforts to maintain strategic alliance with Russia. No serious shocks are anticipated there. However, Russia will seek to keep pressure on Pashinyan compelling him to make concessions to prove that he has no hidden anti – Russia strategy. Simultaneously, Kremlin will look for more trustworthy alternatives within Armenia, but most probably, not among old players like Republican Party or Prosperous Armenia. Armenia – EU relations will continue within the framework of CEPA and Yerevan will receive some financial assistance, but this will not bring any strategic change to Armenia. Given the general decrease of the US interest in the South Caucasus, no significant developments are likely in Armenia – US relations.
On Karabakh front Armenian Prime Minister will continue to circulate his idea that any solution should be acceptable for the people of Armenia, Azerbaijan and Karabakh, but given the absolutely incompatible positions of the conflict sides, no breakthrough is possible. Most probably, we will continue to witness low intensity conflict along the Armenia – Azerbaijan and Azerbaijan – Karabakh border with several meetings between Armenian and Azerbaijani foreign ministers in international gatherings such as UN General Assembly or OSCE Ministerial Council.
Azerbaijan
The key development in domestic politics will continue to be the gradual removal of the old elites, inherited by President Aliyev from his father. Dubbed by some experts as "Silent revolution" most probably these developments are the direct result of 2015 economic crisis. It proved that era of "easy oil money" is over and Azerbaijan simply can not afford to walk the same path of rampant shadow economy and murky schemes. However, besides economic implications, these changes affect also the balance of power between different groups in Azerbaijan. We will continue to witness the growing increase of the First Vice President's influence and relative decline of the so called "Nakhijevan clan". However, the tacit fight between them will continue well beyond the 2020.
Azerbaijan will continue its tough rhetoric over Nagorno Karabakh arguing that the only acceptable solution should be return of Karabakh under the control of Azerbaijan as an autonomous entity. However, any large scale military activities launched by Azerbaijan are less likely. Azerbaijan has no decisive advantage over Armenia on military terms and thus has no guarantee that another big war will not result in additional territorial losses. The key regional players – Russia and Turkey – are also against the resumption of large scale hostilities as it may complicate the delicate balance between them and create additional unnecessary complications.
Baku will continue its balanced foreign policy seeking to have relatively equal relations with key players – Russia, US, EU, Iran and will seek to deepen its strategic partnership with Turkey. We may assume that Azerbaijan and EU will finish negotiations and at least initial the new agreement in 2020. Azerbaijan will continue to purchase modern Russian weaponry but will politely reject Russian suggestions to bring Azerbaijan either into Eurasian Economic Union or CSTO, conditioning their acceptance to some breakthrough in Karabakh negotiations.
Azerbaijan will continue to receive security assistance from the US meanwhile seeking not to jeopardize its relations with Iran. Another important direction of foreign policy will be positioning itself as a transit route in Chinese Belt and Road initiative (China – Kazakhstan – Caspian Sea – Azerbaijan – Georgia – Europe, or Azerbaijan – Turkey – Europe route).
Georgia
Georgia is facing crucial Parliamentary elections in 2020. Eight years after the Georgian Dream came to power in 2012 society remains quite polarized. The supporters of Georgian Dream leader Mr. Ivanishvili and former President Mr. Saakashvili continue to dominate the political life. The June 2019 events have made this polarization more evident. European Georgia party as well as the newly established Mr. Khazaradze's Lelo movement is not strong enough yet to challenge these two main powers. Meanwhile, more dividing lines have been established recently between pro-liberal and conservative parts of society in connections with protection of minority rights and the necessity to advance traditional values. The recent scandal in Georgian church is another proof of fragmentation of society as usually church was the most trusted institution in Georgia.
The failure of the Georgian parliament to adopt the constitutional amendments necessary to have fully proportional system based Parliamentary elections in 2020, which was promised by the leader of the ruling Georgian Dream party Ivanishvili aftermath of the June 2019 protests, has created another circle of political crisis. Several MPs quitted Georgian Dream including the first deputy speaker of the Parliament as well as chairmen of several standing committees. The opposition accused Ivanishvili of orchestrating the Parliament decision and is calling for large scale demonstrations demanding the resignation of Government and the adoption of constitutional amendments. These recent developments will further polarize the society and make the upcoming 2020 more tumultuous for Georgian domestic politics.
The economy is de facto in stagnation and this fact contributes to the raising tensions in society. Obviously there are no quick solutions to the economic problems which mean that Georgia will enter 2020 with no significant improvements in economy.
Given the relative decline of the EU and the US interest in the region as well as growing tendencies within EU to cease the enlargement process (most vividly shown by the France's veto on North Macedonia accession talks), Georgia, most probably, has reached final destination on its path towards Euro-integration. The Association Agreement with EU, the establishment of NATO – Georgia commission and the launch of Substantial NATO – Georgia package are the maximum which Euro – Atlantic community may suggest to Georgia for foreseeable future. Obviously, the lack of any further integration perspectives makes Georgian society disappointed. Simultaneously, Georgia is becoming South Caucasus central hot spot in the US – China rivalry. The recent developments on Anaklia deep sea project, where Americans effectively have banned Chinese investments, are key examples on this regard. Simultaneously, Russia made efforts to thwart the American led consortium, effectively bringing the project to the impasse.
In this context some experts are circulating an idea of establishing a confederation with Abkhazia and South Ossetia and making it member of the Eurasian Economic Union as the only viable option to restore Georgian territorial integrity. However, as for now this idea is being rejected by absolutely majority of both Georgians, Abkhazians and Ossetians.
Thus, Georgia enters 2020 with many question marks and unclear future. We may assume that 2020 will be the most tumultuous year for Georgia after 2012-2013 power transition.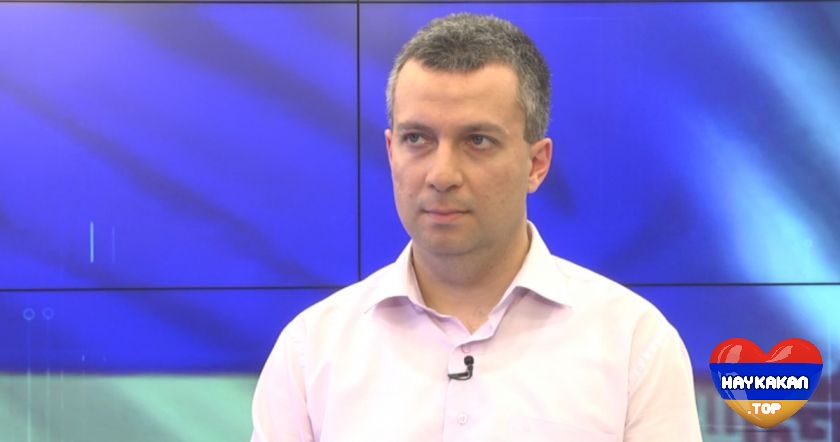 Dr. Benyamin Poghosyan, Founder and Chairman, Center for Political and Economic Strategic Studies