In the last referendum, the Russians not only approved the "zeroing" of Vladimir Putin's rule, but also, in fact, legitimized more aggressive actions to protect Russian-speaking citizens abroad. At the same time, the Kremlin is significantly increasing its military presence on the border with Kazakhstan. What does this mean? Experts from different countries, which have already been subjected to military pressure by the Kremlin, advise Kazakhstan not to rule out a variety of scenarios and analyze its weaknesses. Aidar Amrebaev - political scientist (Kazakhstan), Yuri Poita - head of the Asia-Pacific region of the Center for Army, Conversion and Disarmament Studies (Ukraine), Rafael Sattarov - political scientist (Washington), Vladimir Kopchak - expert of the Center Strategic Analysis "(Georgia), Rossian Vasiloi - security expert, former Chief of Border Police (Republic of Moldova), Karlygash Ezhenova - moderator (Kazakhstan).
How do you assess the consequences of the last referendum in Russia for the CIS countries?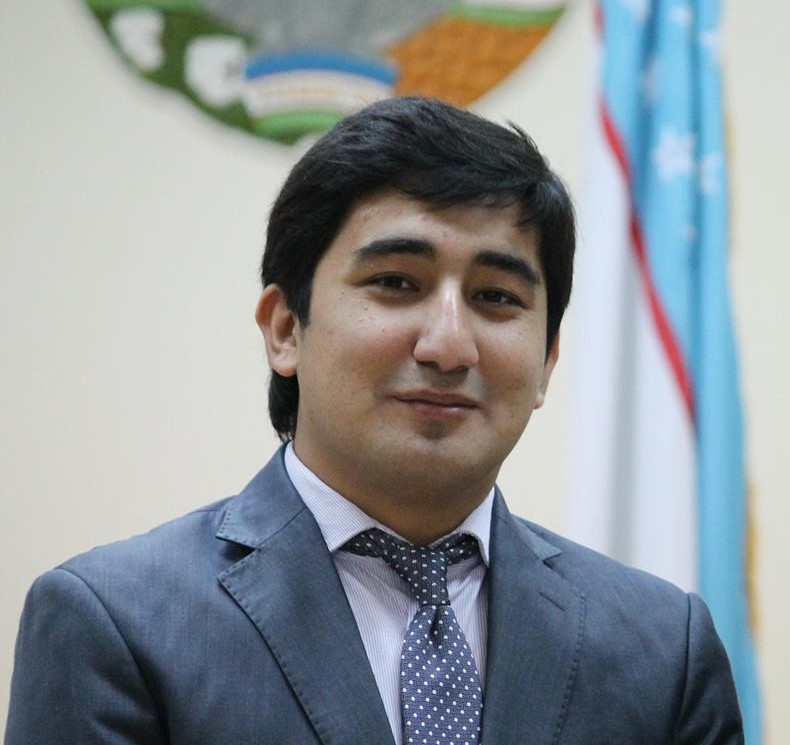 Rafael Sattarov: In general, it was not even a referendum, it was something strange, especially for the Russians themselves. This was not done even in Uzbekistan under Karimov. As it turned out, "Putinism" lags behind "Karimovism" by ten years… Therefore, it can be called a failure in terms of selling Putin's image. And this projection just shows that Russia will have to go the way, the one that Uzbekistan is going through now, and the one that Kazakhstan is going through now. It turns out that we are not lagging behind, I mean the government, but Putin's "Karimovshchina" «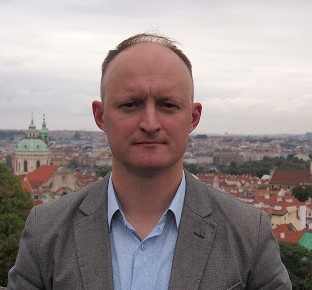 Vladimir Kopchak: In fact, no one had any illusions that this pseudo-plebiscite would change the Kremlin's policies. Experts in Georgia and Ukraine understood this and were preparing to deal with this structure of power from the security forces and court oligarchs, who will try to prolong their rule as much as possible. It doesn't matter what form it takes. The whole traditionalism of this plebiscite does not radically change anything for us in terms of relations, but rather fixes it for a while.
First, the Kremlin needed it, so to speak, to tighten the tools of its power inside Russia, as well as a signal to neighboring countries, all of us, including that the expansionist component of the Kremlin's foreign policy will only intensify. As for the South Caucasus as a whole, in my opinion, the most important trend here is that the Kremlin still perceives the three states of the South Caucasus as a sphere of its national interests. Therefore, one of the key mistakes of the expert community in Azerbaijan, Armenia, and Georgia is the misconception that it is possible to deal with the Kremlin and receive some dividends with a certain subjectivity. Armenia's vassal dependence on the Kremlin has not gone away, even with Pashinyan coming to power. Azerbaijan is counting on some dividends from rapprochement with Moscow to resolve the Karabakh problem. And without Georgia, both Armenia and Azerbaijan are just a suitcase without a handle for Russia. Therefore, hybrid pressure, including on Georgia, will only increase.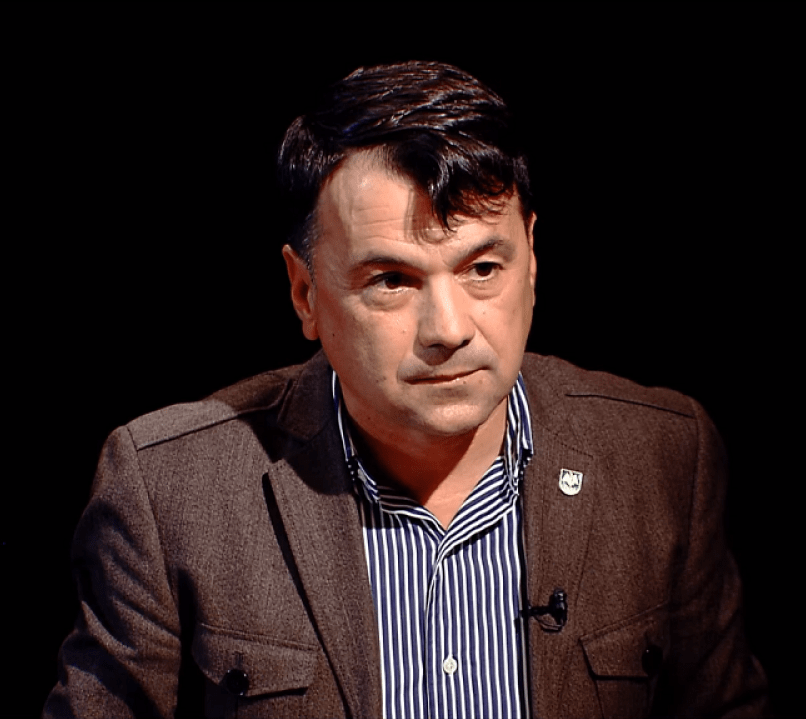 Russian Vasily: With this referendum, Russia has once again proved that people do not decide anything, everything has long been decided for them. As for its consequences, we almost did not notice them, because we now have our own circus. For example, only in the last two weeks did the deputies of the pro-government coalition leave the opposition and immediately return. But the fact is that two polling stations were organized in the occupied territories. They were attended by occupation troops and Russian citizens living in the occupied territories. So 94% of them voted "for" this referendum, only 5,5% voted against. In Moldova, 889 Russian citizens voted at polling stations, of which 92% voted in favor. At the same time, we have many more Russian citizens, but the non-participation of most of them is due to a very difficult epidemiological situation.
How do you explain the rather broad support for the referendum in Russia itself, despite all the objective amendments? Can we expect that growing internal contradictions in Russia itself will hinder the implementation of the Kremlin's scenario?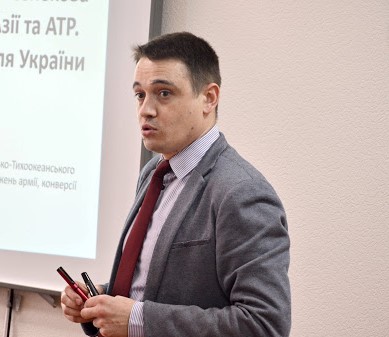 Yuri Poita: I think the economic situation in Russia will deteriorate. The failure of reforms and dependence on raw material incomes worsen the socio-economic situation of the population, and the current government is not interested in carrying out any serious reforms. As for the amendments, they will not in themselves lead to significant changes in foreign policy. And before them, Moscow almost always violated international law under the pretext of "protecting compatriots." But I think that the two amendments concerning the intensification of policies to support the interests of compatriots and the priority of domestic law over international law will be a convenient justification for more active action in front of our own people. Thus, a slow-action mine is formed. As for support, it is interesting that, according to the Levada Center, 60-68% of those who intended to vote were in favor of the amendments, and 20% -30% against. Putin's "zeroing" of terms was supported by 50%, i.e. less by 10% -20%.
It is possible to believe these data or not, first of all, to legitimize some aggressive actions, propaganda can form the image of a hostile state very quickly. For example, in 2013 the attitude of Russians towards Ukraine was very good by 70%, in 2014-2015 it was already 30%, and the rest had an extremely negative attitude towards Ukrainians. And secondly, internal support is not always necessary for active action. We remember that in 2013, Russia used military force even against a friendly state.
Judging by the Kremlin's increasing and increasingly aggressive information actions, Kazakhstan may be next in line. This is being talked about more and more openly inside Russia as well. What do you think is the probability of such a scenario and how do you explain our some serenity in this situation?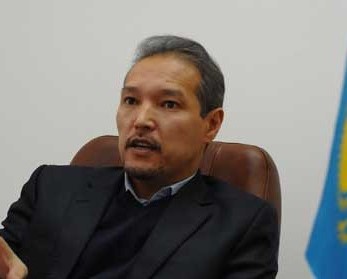 Aidar Amrebaev: I see the referendum as a kind of carte blanche on the part of the Russian population, which allows Putin to behave in a similar way, to allow himself to make statements about neighboring countries aimed at revising national borders, to distribute passports to citizens of other countries contrary to existing legislation. These are unfriendly actions towards Kazakhstan, unequivocally. In addition, the process of transit of power taking place in Russia is, among other things, the search for a consolidating idea for modern Russia. It seems to me, in this connection, that the insolvency of Russia's domestic policy is pushing its leadership to expand abroad. Here I remember Senator McCain's phrase: "When I look into Putin's eyes, I see three letters - it's the KGB." Russia today is a country governed by the KGB and is ready to use any means to maintain its power and impose it on anyone who obeys it or accepts its rules of the game.
It is clear that the West is not up to us, not up to Kazakhstan or Belarus, or Moldova. But they definitely care about Russia. What was the reaction to the Russian referendum in the West, apart from a package of new sanctions?
Rafael Sattarov: To be honest, no one in the west noticed anything. Perceptions of Putin, his leadership, his foreign policy remained the same. Moreover, now not even Russia occupies a huge place in the media, except for the statement about the murder of American soldiers who were allegedly killed at the expense of Russia's GRU. The United States is now focusing on China. Anti-Chinese rhetoric is not a Donald Trump chip, it is a common chip.
You have only confirmed our worst suspicions that we are left alone, in fact, as always, with all our problems. In this regard, I have a question for all participants in our discussion. Militarization is becoming, along with propaganda, one of the most pronounced trends growing in recent years. Do you think another military conflict is likely in the post-Soviet space? I am talking about Kazakhstan, because your countries have already, one way or another, been drawn into the orbit of military confrontation for many years. How do you assess the further development of the situation and, most importantly, what can we do in these circumstances?
Vladimir Kopchak: It is difficult to answer your question unequivocally. In my opinion, a lot will depend on the Ukrainian case. Now the Kremlin is betting on Ukraine's political return to its orbit. It is a question of forming, again, a loyal information field, and it is far from unsuccessful, even in the seventh year of the war. Be that as it may, the Kremlin needs the lifting of sanctions, at least for Crimea and Donbass. That is, Kiev, by their logic, must show constructiveness, readiness to take Russia out of the category of an aggressor country. The work is very total in a number of interrelated areas, it is the political lobby, the economic lobby, up to intimidation. Secondly, of course, the Kremlin has all the tools to escalate the military conflict. Here, in my opinion, much will depend on the state of the international world security system as a whole by the end of this year. I do not think that the United States will be long before us. A window of opportunity will be present until the end of the year, whoever wins in the United States. In addition, we have already talked about the Washington-Beijing confrontation, which will only intensify. The general threat to the post-Soviet space is that China may, in principle, agree to force mediation in the face of the Kremlin, playing a long distance. Given, at the same time, that not everything is going smoothly with Moscow, the intrigue is very interesting. Reflecting this on Kazakhstan, Nur-Sultan must clearly understand for themselves what and under what scenario the Kremlin suddenly or long ago wants from Kazakhstan, what red lines Kazakhstan will draw for itself, being a member of the OKBD, the Eurasian Economic Union Э
On the one hand, if the Kremlin wants to ennoble its face and get out from under the pressure of sanctions from the West, foreign expansion into Kazakhstan is not in its favor at all. But if the world security system falls apart, Russia may decide to revive the 2-0 USSR project on the basis of Moscow, Minsk and Nur-Sultan. And here's the question - do you need it? But so far the Kremlin is not interested in a frontal, military version of escalation with Kazakhstan. On the other hand, you have our experience before your eyes. All this toolkit has been studied enough lengthwise and crosswise. Yes, there is no universal tracing paper, but there are unified rules of the Kremlin's hybrid war. And he always hits the weakest point of an object. Your task, in my opinion, is not to consider it a mentoring tone, to know your weaknesses in the paradigm we are discussing and to be ready to minimize and level them. Yes, now a lot is being said about the possibility of Russia's disintegration, there are preconditions for this, but it will not happen tomorrow, but it must be sudden. We must be ready for this, so that we simply do not fall asleep under these wreckage. Because Russia suddenly left the same Caucasus twice, in 1917 and 1991, and recent history shows perfectly well how it all ended for the three republics.
Russian Vasily: On militarization. In Moldova, various military exercises by Russian troops in the occupied territories are on the rise. Therefore, the possibility of resuscitation of the USSR scenario 2: 0 is considered by us as quite probable. It is no secret that for Putin, the exit to the Danube Delta, the external borders of the European Union and NATO, is one of the priorities. How will Putin behave in your region? I agree that to some extent Russia-China relations will play a role. I do not think that Putin will go for any scenarios without coordinating certain steps with his eastern neighbor. But, according to Putin, it is very important to understand both Kazakhstan and the whole region, what are the risks for your countries. After 28 years of Russia's armed aggression against my country, we have not learned the lessons of 1991-1992, and we still feel the consequences. And probably we will feel a very, very long time. Suffice it to say that 50% of ethnic Ukrainians living in Moldova in 2015 supported Russia's armed aggression against Ukraine. Will Putin go for the armed component? You know, after the age of fourteen, I won't be surprised.
Recently, we talked with you about the processes of militarization of Russia, and you mentioned that one of the challenges for Kazakhstan is that it cannot quickly redeploy its military forces to the northern borders. But just the other day Ermek Naimbayev reported that this redeployment had taken place. I do not know to what extent this information is true, but nevertheless it shows that our authorities are still reacting to the change in the situation. And, in this regard, I would also like to hear your versions of the scripts.
Yuri Poita: Unfortunately, I missed this news. It is possible that the corresponding redeployment took place as part of military exercises. We see that the Central Military District is many times larger in quantity and quality of the armed forces of Kazakhstan. Plus there is a very active work on the Caspian flotilla. Therefore, I do not think that the transfer of any amount of military force can significantly change the situation. As for the scenarios, I absolutely agree with colleagues who recommend developing different options for the situation, and even such unlikely as possible destabilization of the situation in the north of the state and the emergence of interethnic conflict, blocking transport or gas corridors, and even local military conflict. The probability of such scenarios is the second question. Any threat consists of two elements: the potential for implementation, and the presence of intentions to implement it. So, the potential of the Russian military is significant, especially against the background of the weakness of the armed forces of Kazakhstan. If we talk about intentions, then, of course, Russia's military conflict with Kazakhstan is unlikely. However, we see the unpredictability of Russia's foreign policy and such a scenario should not be ruled out. In any case, it is necessary to identify the vulnerabilities of Kazakhstan, in what situations this scenario can be implemented, how to strengthen its crisis response system. For example, the weakness of logistics in the transfer of troops, as their transfer by rail takes time and requires planning.
In addition, the experience of other countries, such as Ukraine and Georgia, should be taken into account. I doubt that an in-depth analysis should be carried out on how the threat developed, on what algorithm everything worked, how terrorist groups were formed.
It is also necessary to develop regional cooperation, strengthening trust with potential allies. For example, if, God forbid, a similar scenario arises in Kazakhstan, you should count on international support from other countries, which will strongly condemn the actions of the aggressor state, including specific sanctions.
Finally, it is necessary to clearly demonstrate its position on unfriendly statements that may be filed as territorial claims. Because, if there is no reaction, then it is a signal for their continuation. By the same logic, measures to strengthen inter-ethnic harmony need to be worked out.
What do you think are our so-called vulnerabilities?
Aidar Amrebaev: It is perfectly fair to say that the Kremlin always strikes at weaknesses, but we ourselves must conduct a kind of audit of our statehood. The pandemic has shown the dysfunctionality of many of our capabilities in terms of consolidation of society and the state, the professionalism of government agencies in certain areas, which has led to total mutual distrust in society.
It is clear why our colleagues talk about the reality of the military threat with such pain, although we do not want to believe it. I think Russia's influence will be diversified. The Kremlin leadership considered President Nazarbayev as a leader who could defend the interests not only of Kazakhstan but also of Central Asian partners. But I'm afraid the second president does not yet have that degree of legitimacy, influence, and he is already being treated more harshly. Therefore, we must try to consolidate the opinion of our elite and society regarding the real partnership, to understand what is really behind the assurances of eternal friendship, and so on. It is clear that we are the objects of active hybrid information influence, and therefore the issue of internal loyalty, regardless of ethnicity, is very important. Everyone should understand that if he babbles somewhere, he won't say hello to anyone. We must feel like a united nation, with our own interests.
Of course, Russia is a very difficult partner, judging by the experience of Ukraine, Georgia and other countries. The Chinese factor is also ambiguous. It seems to me that our strategy may be to sit on the shore and feed the crocodile, while strengthening its functional strength and fitness. And, of course, to strengthen the partnership in Central Asia, which will allow us to consolidate our forces, political influence and act as a united front against some threats not only in the north, but also in the south.
Source: - here.