CIAKR-South Caucasus presents an interview with Professor of Azerbaijan State Economic University (UNEC), Doctor of Economics Elshad Mammadov.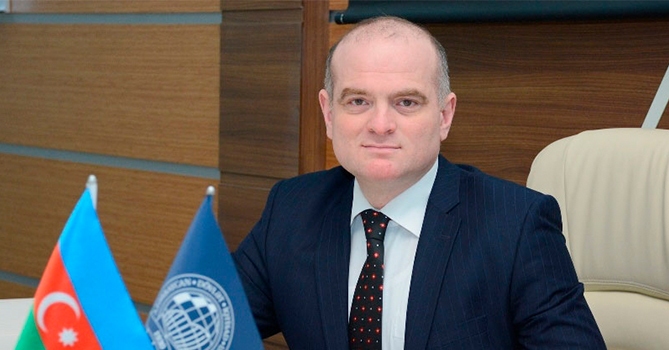 Belneftekhim seems to have agreed with Azerbaijani oil companies Socar to supply 160 thousand. tons of oil. Negotiations were conducted long ago, but did not get their logical conclusion. Why now?
I think that there is nothing extraordinary in the fact that there is no contract signed and will be implemented for the supply of 160 thousand tons of oil from Azerbaijan to Belarus. It is not the volume and not the scale that will allow to ensure all import dependence of Belarus on oil, all loading of production facilities at Belarusian oil refineries. Today, this contract is rather a demonstration that Belarus is able to buy oil from other sources - alternative to Russia.
Strictly from an economic point of view, I think that the contract is also not significant. Here again, it is more about the fact that Belarus can diversify its supplies, deliveries to its oil refineries, to its territory. But there is no purely economic justification for this decision. This is first and foremost another demonstration of Belarus' ability to expand the geography of its foreign economic priorities.
Belarus interested in supplies of oil from Azerbaijan. How strong and why? It was also about Kazakh oil, by the way…
So far, Belarus' statements about its readiness to increase oil supplies from Azerbaijan are more like a call. And they are focused on Moscow, on Russian partners in order to demonstrate the possibilities of diversification of import channels. In doing so, he strengthened his position at the negotiating table with the Russian side.
In practice, increasing the volume of oil supplied from Azerbaijan for Belarus is a difficult task, especially when it comes to the volumes and scales necessary for the normal functioning of the Belarusian economy. And the scale of these is very significant, and Minsk's ambitions in terms of increasing its refining capacity are growing. In Belarus, the economy in terms of oil demand is high-tech and energy-intensive, oil demand is high. And I do not think that Azerbaijan has sufficient oil resources to fully supply the Belarusian market. The same applies to Kazakhstan.
Azerbaijan has successfully positioned itself in the European Union, which has become a target market for Azerbaijani oil. And I do not think that it is very important and interesting for Azerbaijan to increase its supplies in other areas. At least because we have a certain decline in oil production. Minor, but there is a trend. Azerbaijani oil is in high enough demand in the more solvent market of the European Union, there are established stable supply channels of Azerbaijani oil, etc. I think that neither for Azerbaijan nor for Kazakhstan the increase of oil supplies to Belarus has special prospects. It is unlikely that the Belarusian oil market will become a target for Kazakhs or Azerbaijanis.
What about cooperation between Baku and Minsk regarding the Odessa - Brody pipeline?
Certainly, in case of any problems in terms of oil supplies to Belarusian enterprises - in the case of some force majeure - Baku is ready to support Minsk and supply certain volumes of oil to the Belarusian market. This is likely to be fragmentary in nature, and it is not necessary to expect a long-term sustainable format of Azerbaijani oil supplies via the Odessa-Brody oil pipeline to the Belarusian market.
Given the complex logistics, Azerbaijani oil will by definition be more expensive than Russian oil. How critical is it for Belarus?
The logistics of Azerbaijani oil supplies to Belarus is really very complicated. It's about logistics across a number of countries. Azerbaijani oil, purely from an economic point of view, could not be cheaper and more profitable for Belarus than Russian. As usual, Russia also provides a whole system of discounts and benefits in the EEU system and not only. Close cooperation has been established between the economies of the two countries. The question about the greater benefit of Azerbaijani oil for Belarus compared to Russian oil is incorrect. The difference of at least $ 10-15 per ton will be maintained. The purely economic benefit for Belarus in the case of Azerbaijani oil is not necessary.
What will be the reaction of Russia if, after all, "the process goes" between Minsk and Baku?
I do not think that we will witness any sharp reaction of Moscow to Baku's rapprochement with Minsk on oil supplies. Moscow is well aware that Belarus is unable to reach comparable volumes of Russian oil exports by diversifying suppliers. So far, the Kremlin's response will be sufficiently restrained.
It is also worth bearing in mind that Russia maintains sufficiently stable distribution channels for its energy resources. Belarus is not the most economically viable market for the Kremlin, as it is tied to a whole system of discounts for its ally. Therefore, I do not think that deliveries of oil to Belarus from Azerbaijan or Kazakhstan for Russia can cause any serious headache. Moscow is unlikely to react aggressively to these processes.
Can Azerbaijan become Ukraine's main oil supplier? Again, the issue of the Odessa-Brody oil pipeline ...
The Ukrainian economy is in some ways now experiencing another turning point. This also applies to the energy segment. I think that it is purely from an economic point of view to speak about some more profitable formats of energy supplies for the Ukrainian economy than deliveries from the Russian Federation, so far it is not necessary. The banal question of price. And these are more likely to be some complicated schemes for pumping Russian energy through other countries. Therefore, from an economic point of view, the focus on other energy resources for Ukraine could not be more profitable.
Another thing is politics, so let's watch.
Azerbaijan has already positioned itself as a reliable supplier of energy resources worldwide. In the conditions of stable relations in terms of oil supplies to the Ukrainian market, Baku would without problems demonstrate its reliability in that direction.
Another matter is that Azerbaijan has already identified the main markets for energy carriers. Plus today, important for Baku is the complex of issues related to domestic oil refining. The Azerbaijani economy will increasingly need oil refining in its dynamics. And there is enough potential here.
I do not think that the issue of Azerbaijani oil supplies to Ukraine is strategically important for the Azerbaijani economy. Again, the question is how much such supplies are profitable for Ukraine in terms of logistical costs. Fragmented deliveries are possible, but today it is difficult to talk about some kind of long-term format of cooperation in the oil supply segment.
Indeed, from an economic point of view, your calculations are close to reality. But life consists not only of economic calculations. How, In your opinion, who is the more reliable partner - the Russian Federation or Azerbaijan, and how much the political risks of cooperation with Moscow can be offset by the more favorable conditions that are offered today and can be withdrawn tomorrow? It concerns both Belarus and Ukraine…
I think that to compare cooperation in any sphere, be it political, humanitarian, economic, social - to compare the dialogue, partnerships and even allied relations with the Russian Federation and Azerbaijan is at least wrong. Because these are players of completely different weight categories and ambitions of different orders. In this regard, all countries that are in any way dealing with the Russian Federation need to know and remember this. When dealing with such a power, you must be prepared to speak it in a language appropriate to its scale.
Azerbaijan is a serious regional player. But Azerbaijan is not a world power. Azerbaijan is not a country that has global ambitions. Accordingly, if you are dealing with Azerbaijan, then you must understand that, of course, you are dealing with a country that protects its national interests. But Azerbaijan does not have the ambitions that the Russian Federation has.
You can build relations with Baku, given that Azerbaijan will certainly play to protect its national interests. But at the same time, you will always know that the ambitions of Azerbaijan are the ambitions of a major regional player, but not the ambitions of the world power. In principle, there is nothing surprising here. I think it would be surprising that a country that has resources in all directions, such as the Russian Federation, would not make it take into account its ambitions. So the issue of comparing Azerbaijan and Russia as partners in many different fields is, in itself, incorrectly posed.
As far as it is possible, as we have said, to provide energy component of the Belarusian and Ukrainian economy at the expense of Azerbaijan, in fact, of energy supplies, it is simply not possible. Not least because Azerbaijan has its own relevant ideas and constructive and promising options in terms of raw materials processing inside the country. On the other hand, Azerbaijan already has solvent markets, which are concentrated in Europe.
Azerbaijan does not have such a large amount of free natural resources, from the point of view of energy carriers, thanks to which Ukraine or Belarus could satisfy their demand for energy resources.
In terms of meeting the needs of the Belarusian and Ukrainian economies for energy, there is no real alternative to the Russian Federation. Importing energy from the other end of the world is not profitable, inefficient, costly. In any case, if you import these resources from the Thirty Lands, there will still be risks, potential foci of instability, etc.…. No one will guarantee either Ukraine or Belarus that by importing energy resources from, for example, the United States or other countries, these supplies will be reliable and stable.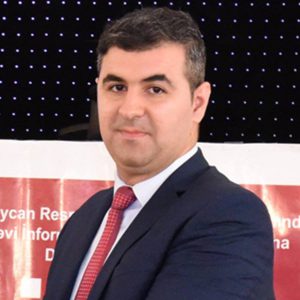 Seymour Mammadov spoke specifically for CIACR-South Caucasus