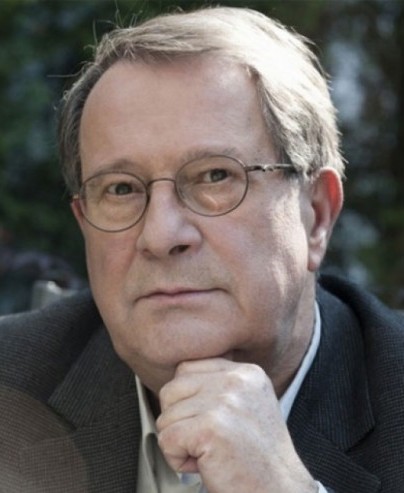 The recent activity of Serbo-Russian bilateral relations, in particular in the military sphere, as well as France's blocking of the European integration prospects of Northern Macedonia and Albania, have once again returned the Balkans to the top political agenda of both Europe and the US. About what the above events mean for their participants, as well as the possible consequences for them and the Balkan region as a whole - in a commentary on the CDDA-Balkans by Serbian independent political observer Bosko Jaksic.
In your opinion, who has benefited more from recent Serbian-Russian military exercises: Alexander Vucic or Vladimir Putin?
It's hard to say which one got more, but what they both benefited from is without a doubt. Putin looks in the eyes of his society as one who can sell the C-400 to Turkey and send this new air defense system, in particular through NATO territory, to Serbia. The student continues to please pro-Russian Serbs by showing how close he is to Putin, while at the same time hiding the facts of his cooperation with the unpopular NATO.
According to a study by the Ministry of Defense of Serbia and the Institute of European Affairs, published in June this year, during the period 2012-2019, the number of joint exercises with NATO was 112, and with Russia, only 15. However, Serbian-controlled local media always show a different picture: they call NATO an enemy who has bombed Serbia and is trying to overthrow Vucic and glorify the mighty army of "Orthodox brothers". Such a situation in the media is only part of the game of Vucic and is still enduring, but at the same time, it is one of the reasons why the Serbian president does not trust any of the parties.
Is there at least a theoretical chance for Serbia to find itself under the Russian air umbrella?
Theoretical - yes, practical - no. The deployment of Russian air defense systems in Serbia would mean that it is abandoning its concept of military neutrality and openly siding with Russia. It would also mean the completion of its European integration process, which still remains the country's official geostrategic orientation.
Getting under the Russian air umbrella would cause even greater disagreement in an already highly polarized Serbian society and would be a direct challenge to the West, which would have nothing left to do. Dangerous tension closer to the EU's borders and farther from Russia would be a great scenario for Putin. However, he himself is quite realistic about things and is unlikely to want to play such dangerous games with the West. Do not forget, Slobodan Milosevic, in his time, already proposed to create a federation of Russia, Belarus and Yugoslavia, but in Moscow it was rejected.
How serious was the US, warning Serbia about the sanctions, through cooperation with Russian manufacturers of OVT?
The introduction of sanctions is a process that begins with the first warnings. For example, in the case of Pristina, when the United States warned it to abandon its support to the Kosovo Security Force, if 100% duties on goods from Serbia and Bosnia and Herzegovina are not canceled. However, if there is no response to the warning, then concrete action will follow, as happened with Yugoslavia under Slobodan Milosevic's rule.
When Thomas Zazecki, who heads the so-called The US Department of State's 231 Task Force, which is responsible for applying sanctions to Russia's defense and intelligence sector and those who cooperate with them, has arrived in Belgrade, there has been much talk of Serbia being blacklisted through announcements of its acquisition of the Russian air defense complex "Armor-S". Finally, the application of Section 231 of the Law on Counteracting America by Sanctions (CAATSA) and the activation of the penalties mechanism have not come to fruition. At the same time, Thomas Zazecki said he was pleased with Belgrade's statement that he had nothing to hide and that he was seeking open, transparent relations without any intention of confronting the United States. However, despite the fact that sanctions have been avoided, Serbia has received a very serious warning from the United States.
Will the Serbian-Russian maneuvers affect the Serbian-Kosovo dialogue?
Not too big. The deployment of C-400 in Serbia is more worrying for Croats than politicians in Pristina, who understand that all of these are nothing more than tactical moves aimed at expanding Belgrade's position in dialogue with Brussels and spreading more positions in Belgrade. high rating at home.
Will having two US Special Representatives have a positive impact on the Kosovo issue and Serbian-US relations? How would you rate their first steps in the positions?
From the perspective of the White House, there are two aspects to this "diplomatic duality". The first is internal: Donald Trapp wants to establish personal control over US foreign policy, get rid of the Clinton State Department, and have dedicated individuals in positions of responsibility. The second is external: the appointment of the second representative confirms that the Western Balkans are beginning to play an increasing role in the US foreign policy agenda.
The two US diplomats - US Special Representative in the Balkans Matthew Palmer and Special Envoy Donald Trump in the Belgrade-Pristina dialogue Richard Grenell - are very different from each other. The first is a career diplomat with a keen understanding of dialogue, and the second is an arrogant ambassador in Berlin who either has little or no understanding of what is happening in the Western Balkans. But the combination of "good-bad cop", oddly enough, can give good results. Thanks to their concerted "gingerbread and whip" approach, the diplomatic duo has already returned the United States to the Western Balkans and has already brought the first positive consequences for both the Serbian and American sides. Serbian President Aleksandar Vucic reiterates that the views of the US and Serbia on Kosovo are very different, but he is grateful that Washington is ready to listen and hear the Serbian position today. According to him, all problems will be solved by intensifying the bilateral relations.
At the same time, US activity in the Balkans soon met with initiatives by French President Emmanuel Macron, who confirm that the EU is not ready to give Balkan initiatives easily to its transatlantic partner, whose relations they wish to remain better today.
Given the recent Serbian and US activity in the Serbian area, how long do you think Ucic will be able to balance between them?
I personally have never believed in a policy of balancing between the West and the East, or as it is called "sitting on two chairs". The world has changed, and Vucic is not Tito. Serbia's new non-accession policy, combined with military neutrality, will sooner or later fail.
As Winston Churchill once said, "It's good when someone is neutral, but it's important on whose side." The more the tension between East and West grows, the harder it will be for the Student to balance, as former Secretary of State John Kerry put it, on the "line of fire."
So far, Serbia has continued to play out the foreign policy triangle. "We will not enter into any conflict with America. It would be madness to withstand the greatest strength, "said Ucic after a recent meeting with Matthew Palmer. "Serbia will always remain a friend of Russia," repeats Foreign Minister Ivica Dacic. "Serbia and China have extraordinary relations in all areas," says Prime Minister Ana Brnabic.
However, the pressure is getting more intense on both sides, and the time to make a decision is steadily approaching. And it would be good for the West to encourage Uchich before doing so from the East.
Can Uchich act as Erdogan, trying to be tough with the West and thus demanding his action?
No way! Parallels cannot be drawn here. Apart from personal ambitions, the Serbian and Turkish presidents have nothing in common. Turkey is a regional player, a country with a long imperial past, with a strong economy and a population of 80. Serbia does not have all this. Erdogan could blackmail Europe by threatening to send 3 millions of Syrian refugees. Serbia can only send doctors, nurses or drivers who are in demand in the EU. Erdogan can buy C-400, Uchich - no. Point.
Can it be said that the French "no" for Northern Macedonia and Albania and the recent intensification of Russian-Serbian relations have buried Serbia's European integration motivation?
The newly elected European Commission President Ursula Von der Leyen is one of many who warned that "no" for Northern Macedonia and Albania was a "catastrophe" and a "historical mistake". If the EU does not take the Balkans seriously, then it will be done by others. First of all Russia. President Macron, on the one hand, is right when he questions the need for internal EU reforms, but on the other, his message to the Western Balkans is not encouraging.
At the moment, according to a recent poll, 47,7% of Serbian citizens support EU integration, while 17,6% favors joining the Russian-controlled UAE. Just over a third of the population oppose both options. That is, it can be seen that Serbia's European integration motivation is not completely buried, but it is in serious danger, and above all, by Russia. In Bosnia and Herzegovina, such danger comes from Turkey, and throughout the region from China.
Is the creation of the Balkan mini-Schengen proof that Serbia understands that it will not soon become an EU member?
It seems so. Mini-Schengen, as an initiative of the leaders of Albania, Northern Macedonia and Serbia, fits into Macron's idea of ​​EU concentric circles. The initiative is also supported by the United States. In turn, the Serbian president is trying to convince skeptics that the idea is not the new Yugoslavia.
Bosnia and Herzegovina has declared readiness to join in the near future, Albania is threatening to withdraw unless Kosovo is included, Kosovo's president said his country does not need any regional initiative that would change its Euro-Atlantic perspective. In turn, the Montenegrin economy minister said it was all a "waste of energy".
Is the so-called Balkan country "Mini-Schengen" with some consolation or compensation for more than obvious blocking by the EU of their European integration prospects? - Probably so. Some countries in the Western Balkans are ready to embrace this idea, to wait longer, hoping that the European integration enthusiasm will not disappear in the meantime. However, there is also a certain threat, as short-term economic, investment and trade benefits can, as a result, harm long-term geostrategic and political interests.
Bosko Jaksic, Independent Political Reviewer (Belgrade)