Paul Krivenko, Head of the Information and Cybersecurity Section of the Central Research and Development Center, took part in the Khakaton Forum Cyber ​​Education Day.
The event took place on 24 May 2019 in Cosmopolit Hall (Vadym Hetman Str., 6). The cyber security program was sponsored by CRDF Global, with the support of the US Department of State (Office for Coordination of Assistance in Europe and Eurasia).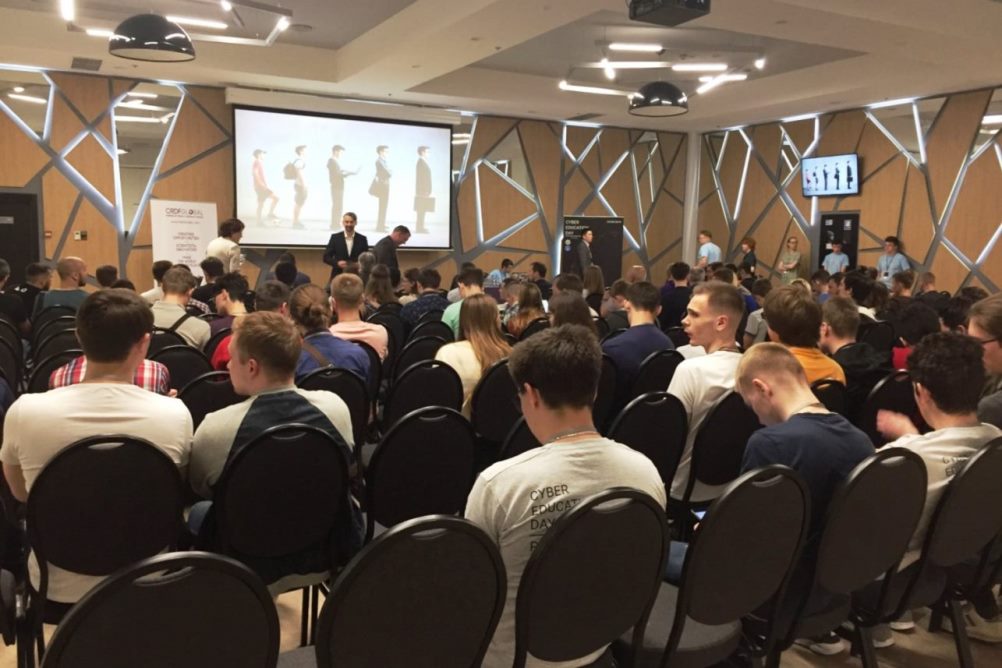 The main goal of the forum was to support the integration of talented Ukrainian students into the community of information and cyber security experts in Ukraine and the world, promoting their interaction with business and the state in combining efforts to develop the country's technical capabilities to overcome cyber threats.
Throughout the day, the forum combined three main streams:
Hackathon Stream (Competition of Computer Security Students for IoT Devices (Caprute the Flag (CTF) Competition)). In this IoT security competition, every team of three students tried to find and use vulnerabilities in the smart home model. Winners of the competition were awarded prizes, including the opportunity to represent Ukraine in a similar competition in the US in July 2019 year;
CyberTalk Stream (speeches of the profile speakers of the branch). The invited speakers spoke about the community of specialists in Ukraine and abroad, the requirements of the modern labor market for a graduate student in the information and cybersecurity field, shared stories of success and practical advice on personal and professional development opportunities in the field of ethical hacking to apply the knowledge gained to society;
Job Fair Stream (cybersecurity vacancy fair). Participants and guests had the opportunity to visit the vacancy fair and to communicate with potential employers on employment issues and peculiarities of work in the field of cyber security.