On the Russian federal channels and in the Foreign Ministry did not joke about the Austrian "journalist" of Christian Vershtyuts who illegally visited Crimea and prepared propaganda, fake and manipulative materials of frankly anti-Ukrainian content, to the list "Posipaka - Agent of the Kremlin" - OSDINT-project of CIDA.
In particular, at the end of July 2018 this year the "journalist" published a report on visiting the annexed Crimea, which stated "the success of the Russian Federation in the construction of the airport in Simferopol and the construction of the Crimean Bridge." The publication also presents fragments of the interview with the so-called "Minister of Tourism" of the Crimea, as well as local entrepreneurs, who claim "significant progress in the development of the peninsula since its voluntary accession to the Russian Federation, as well as the gradual overcoming of the international isolation of Crimea".
Another report was about "improving the life of the Crimean Tatar people on the territory of the peninsula". At the beginning of the video material, the author tried to portray pro-Ukrainian Crimean Tatar activists with disparate marginalized people, against whom the collaborative movement "Unity of Crimea" was presented by a highly educated and cultural organization. At the same time, the statement of one of the representatives of the movement, which states that "only Vladimir Putin completely rehabilitated the Tatars. And it was during Russia that it was possible to build a main mosque, since the Ukrainian authorities did not issue any land for building or building permits. "
The virtual identity is somewhat different from its television image and is characterized by bias in the coverage of events in Ukraine. For example, he is very happy when he places comments on his page from "Russia today". His virtual commentators are happy to spread it across the German-speaking Internet and cursing "inhuman junta."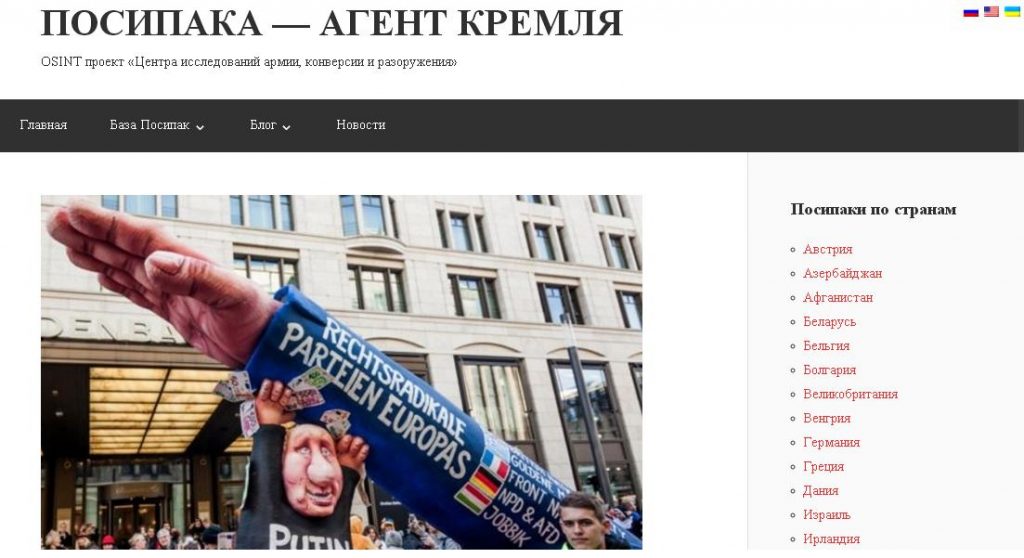 OSINT-project ЦДАКР "Posipaka - Agent of the Kremlin" Is a database of foreign journalists, bloggers, political scientists, politicians used by the Kremlin to legalize the annexation of the Crimea and aggression against Ukraine.
Information on the site is sorted by country (total 37 countries alphabetically from Austria to Estonia), organizations and directly personalized. Foreigners who are active in anti-Ukrainian activities are introduced here, describing when, where, under what circumstances and what exactly was done by a specific "assistant".