Pavlo Krivenko, Head of the Information and Cybersecurity Section of the Central Research and Development Center "14 Annual Conference on Information and Cybersecurity UISGCON14".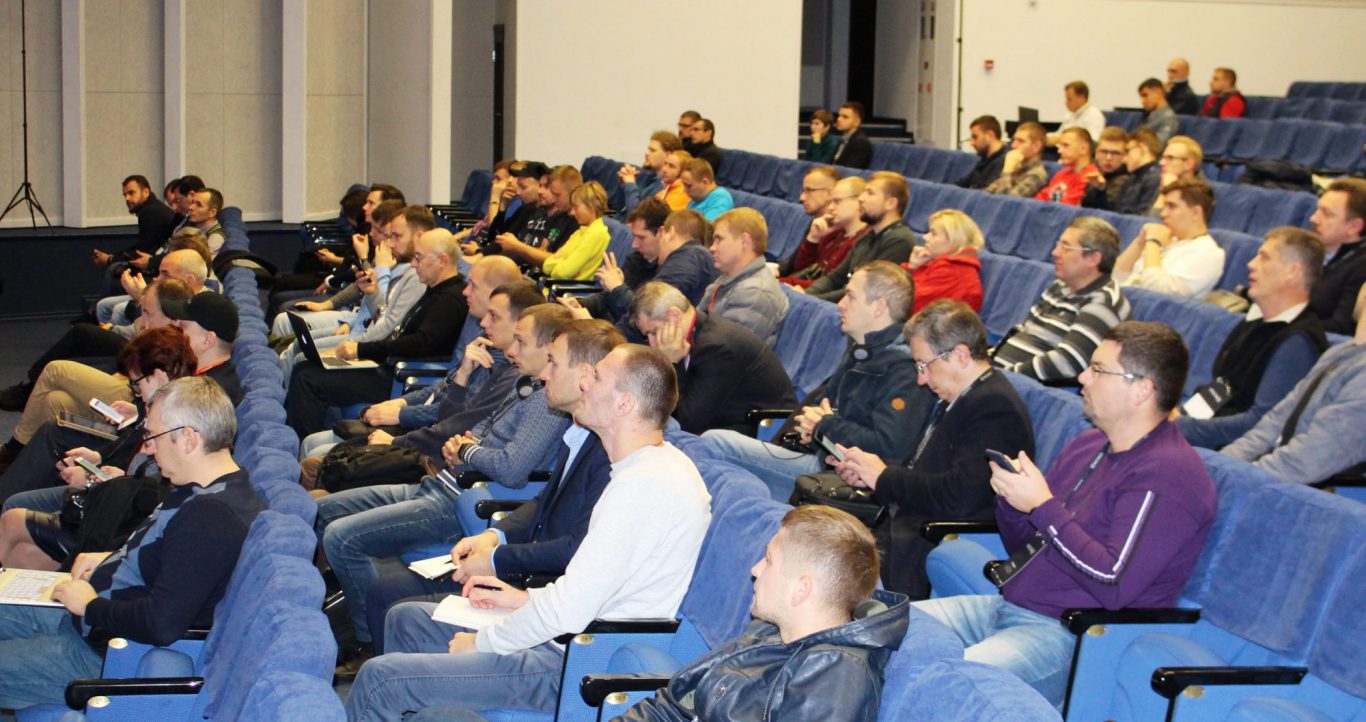 The event took place on 26 October 2018 in the Ukrainian House - the congress center of Kyiv (Khreschatyk Street, 2).
UISGCON is the most well-known and the oldest Ukrainian information security community conference organized under the auspices of the Ukrainian NGO UISG NGO.
This is a place where cyber security providers meet and those who are interested in such services; those who have questions and those who are able to answer them; those who seek experience and those who seek to share it.
Among the visitors there were many and those who consider this subject to be important and interesting. It has become possible to discuss current trends of the information security industry with specialists and prepare for new challenges.
This year's UISGCON conference also showed interest to CEO, CSO, CISO, CFO of manufacturing companies, representatives of the credit and banking system, transport industry, energy, engineering, communications, software developers, consulting companies, integrators, representatives of state regulators, freelancers , students and professors of profile universities and faculties, bloggers, IB journalists, as well as other supporters and adherents of secure virtual space.
According to organizers, about 400 people visited the event. Speakers from Ukraine and the world performed both in the usual format and in the format of light reports by 15-20 minutes. For those who want to get practical skills, CTF and workshop have been conducted.
As the organizer of the event, the Chairman of the Program Committee UISGCON14 Konstantin Korsun noted, the growing interest of business to cybersecurity is marked every year, but from the state, the movement towards information security is not very noticeable. The only ones who, by virtue of their functions, are trying to reach out to the community are the representatives of the Security Service of Ukraine.
We all know that the number of cyber incidents is constantly increasing, and their consequences are destructive, and although state and market regulation of this industry is intensifying - traditional IT security solutions can not withstand the threat of hacker attacks by the aggressor state.
Given the unfavorable conditions in the field of cybersecurity, which do not show a trend towards improvement in the near future, and in view of the inevitable period of aggravation of the geopolitical confrontation ahead of the upcoming presidential and parliamentary elections, we should not lose the opportunity to ensure adequate funding and the implementation of adequate cyber defense tools as soon as possible.